How I Built this Tiered Wood Cake Stand
You'll start by cutting and prefinishing all the boards.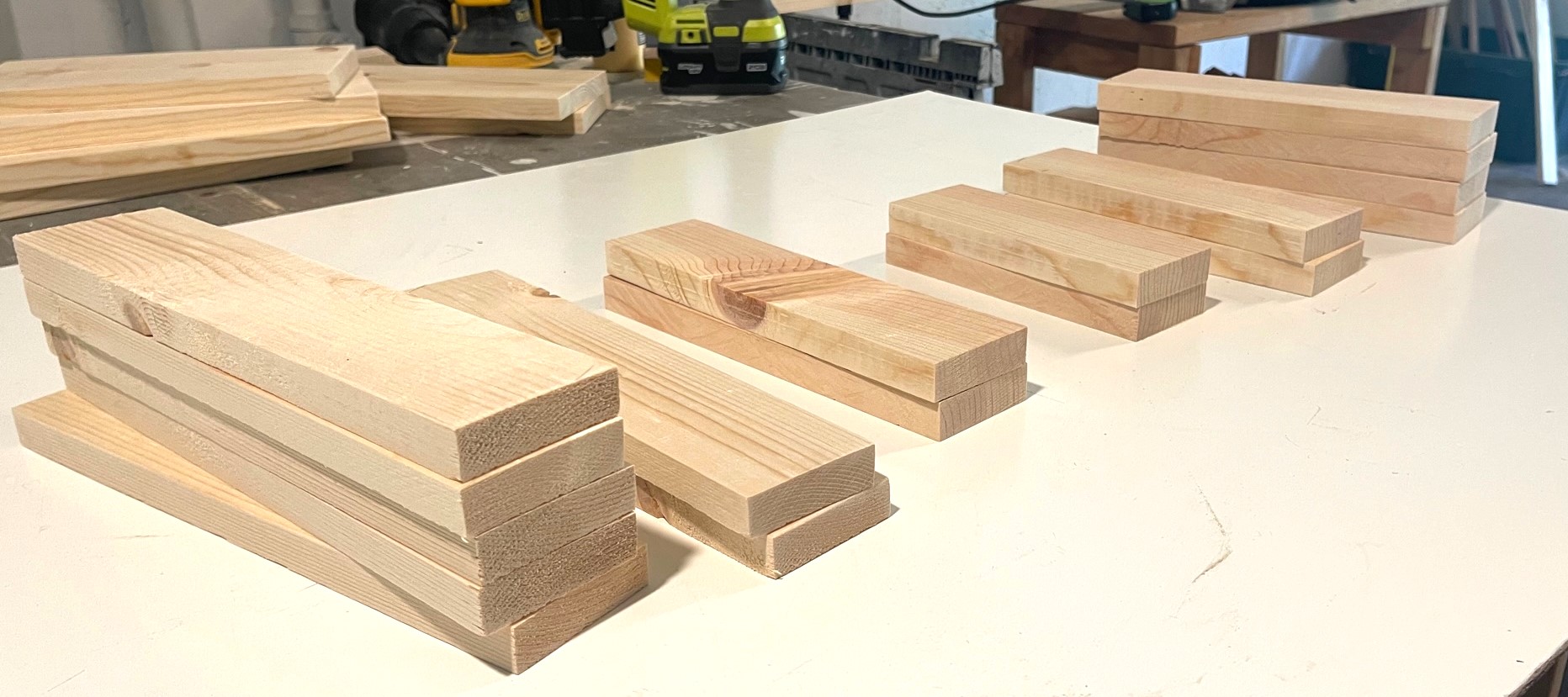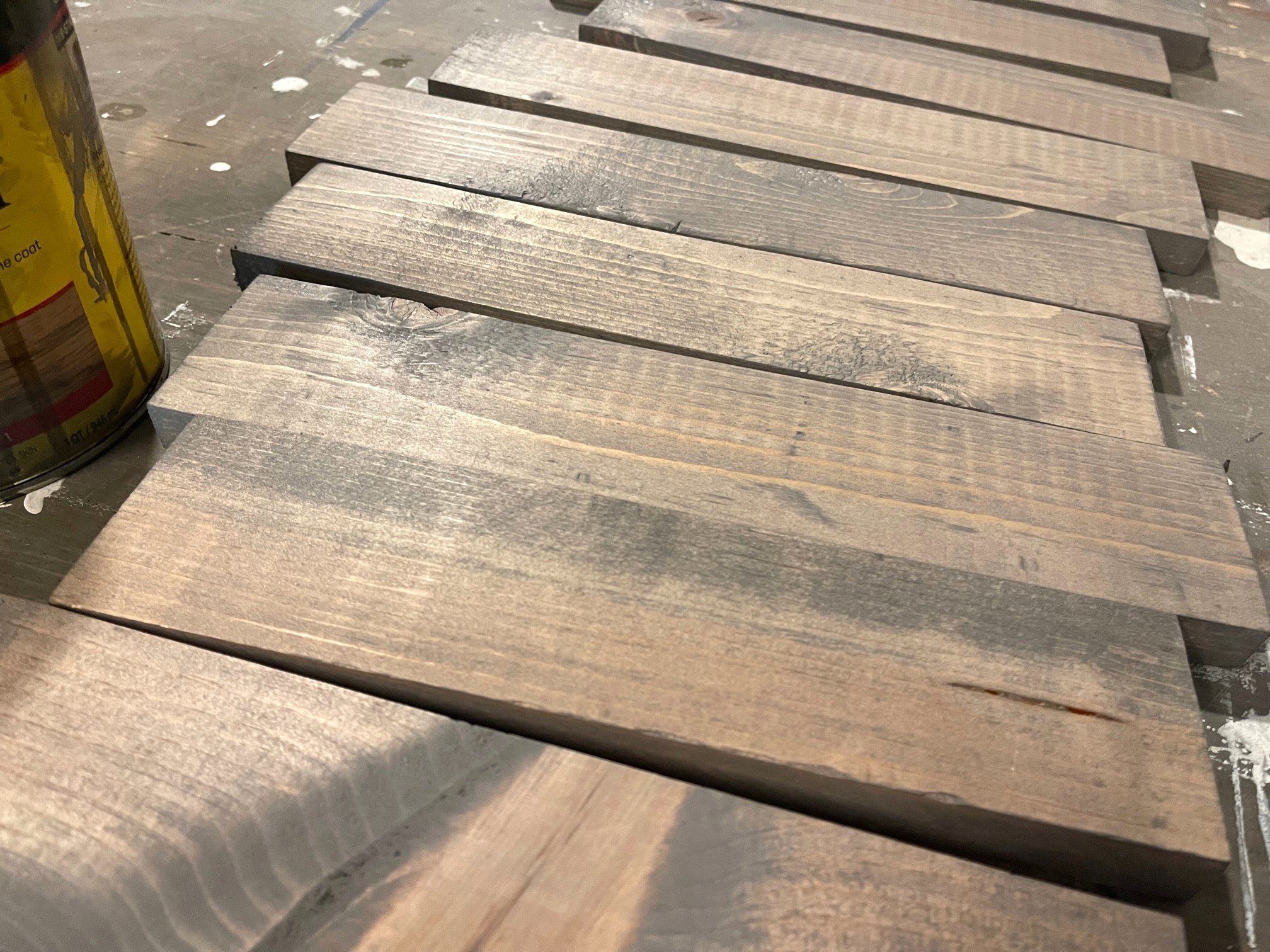 Next you will glue and nail the base pieces together creating a box shape.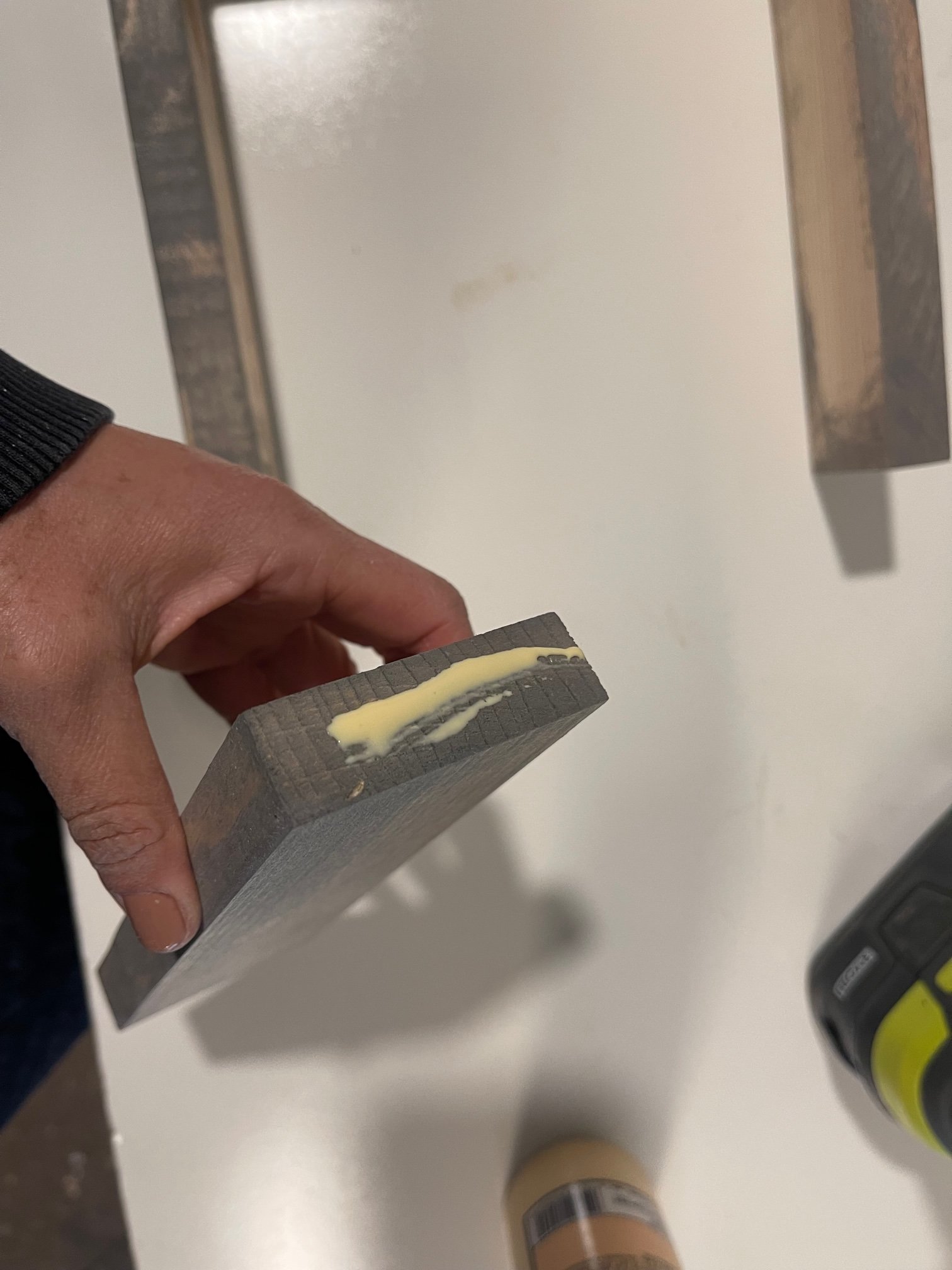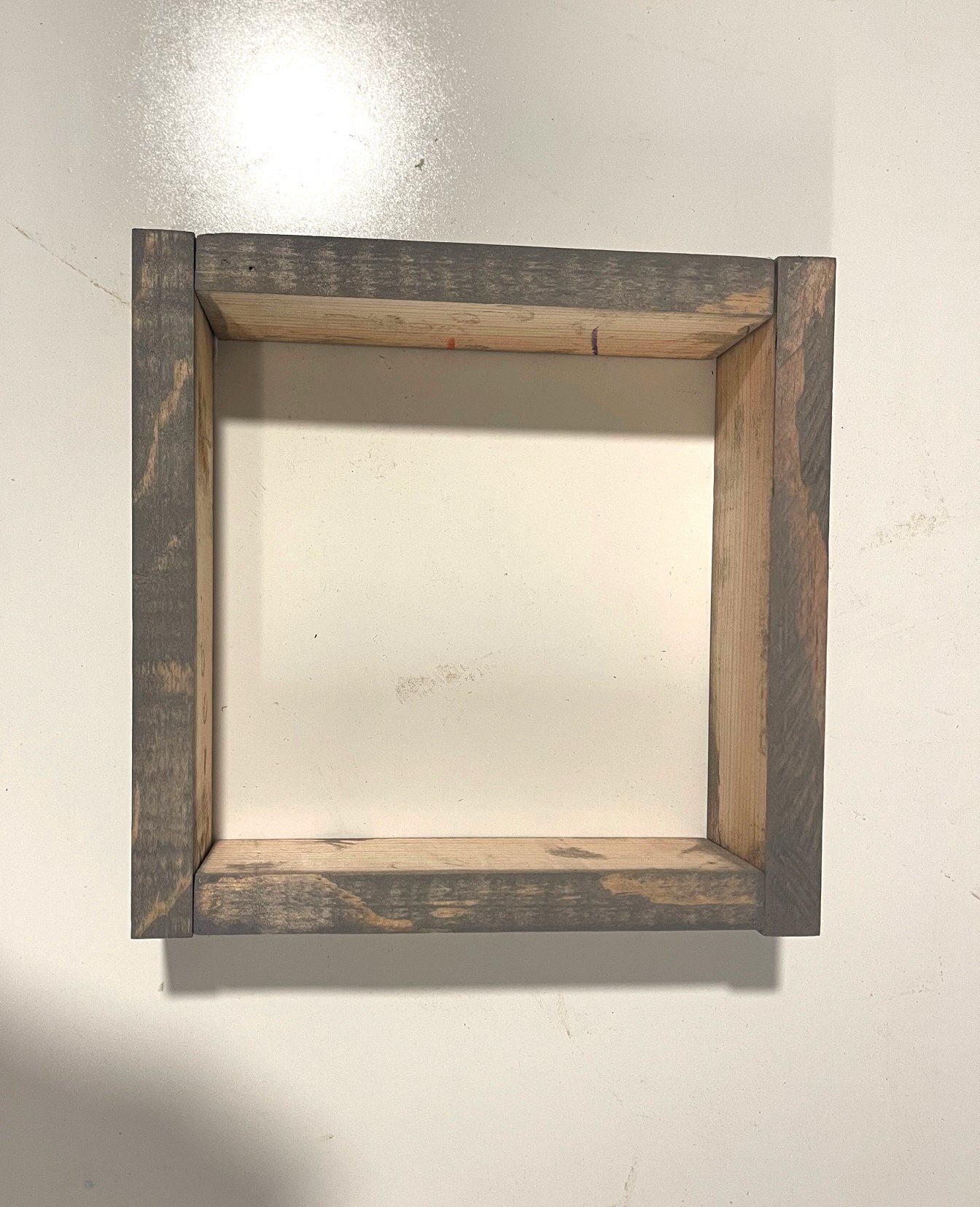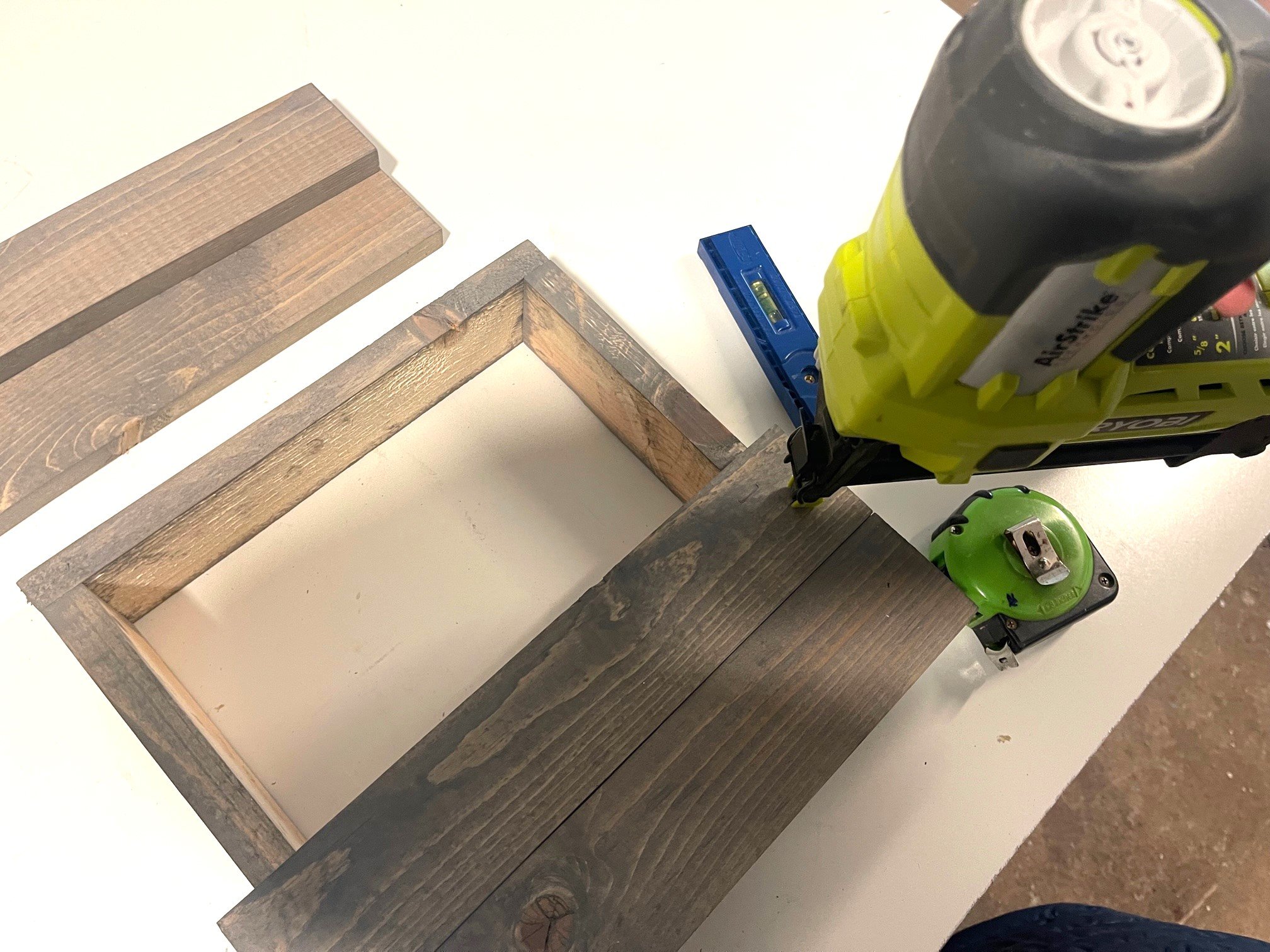 Next you will plank the top with 1/2″ overhang on all sides.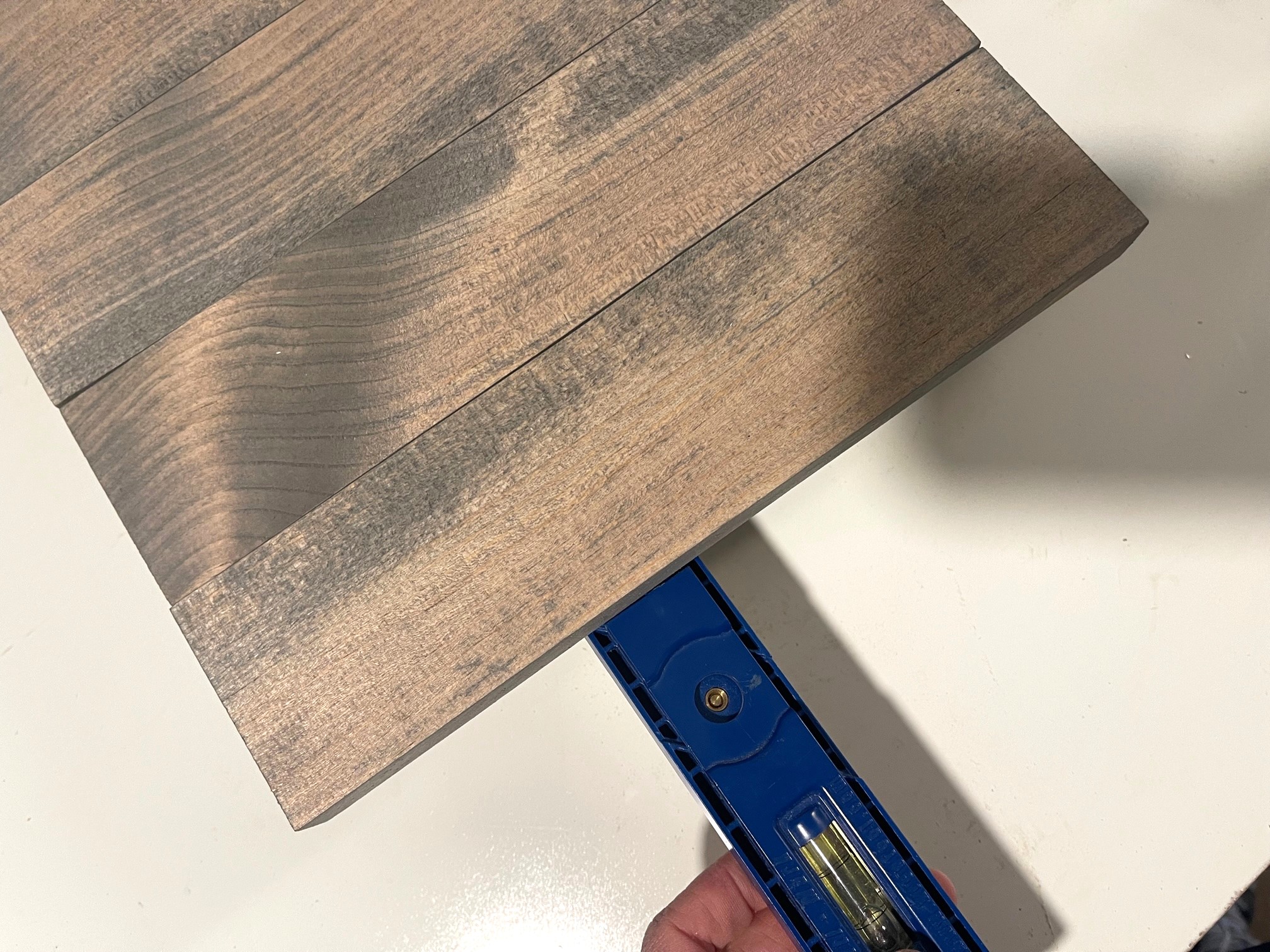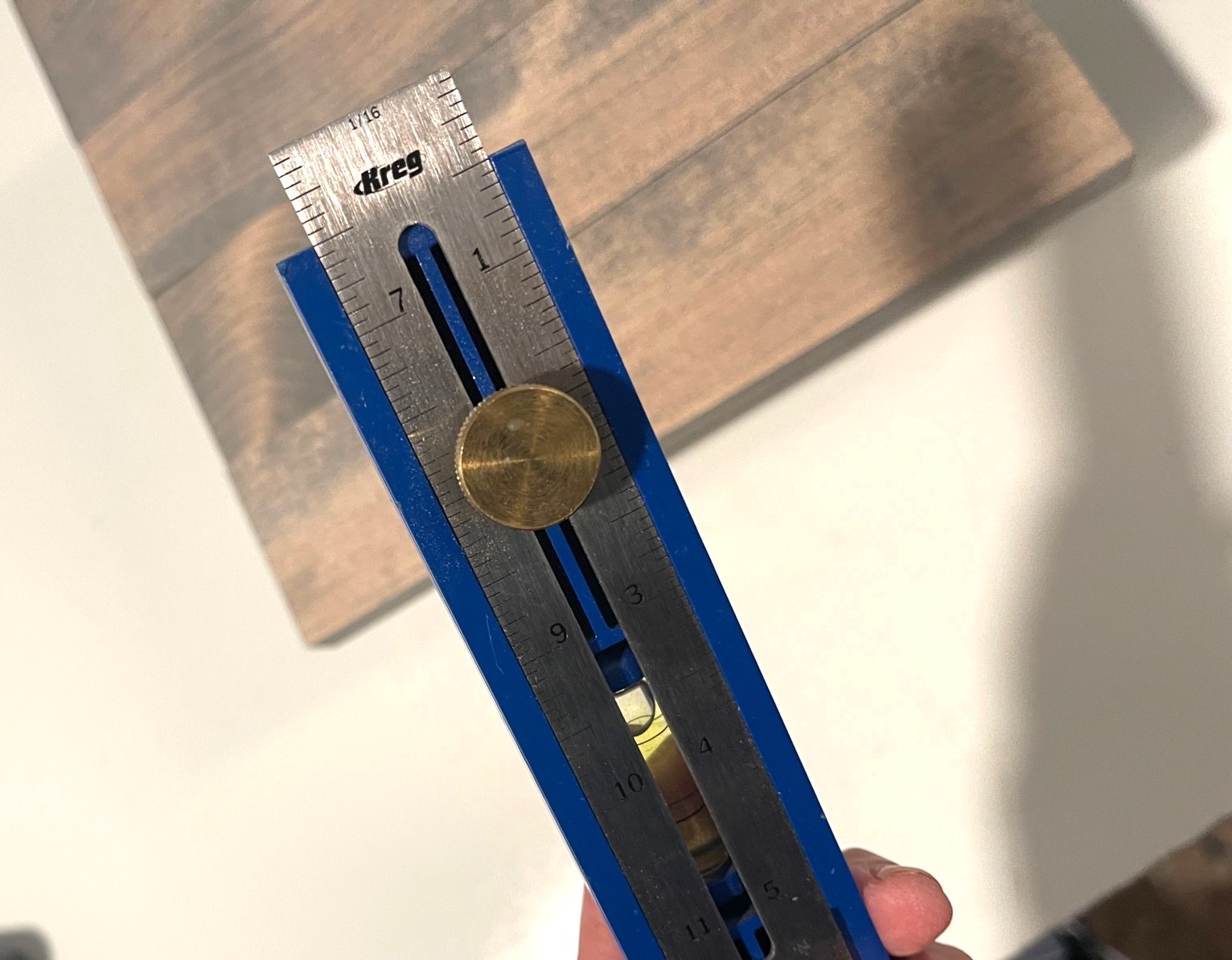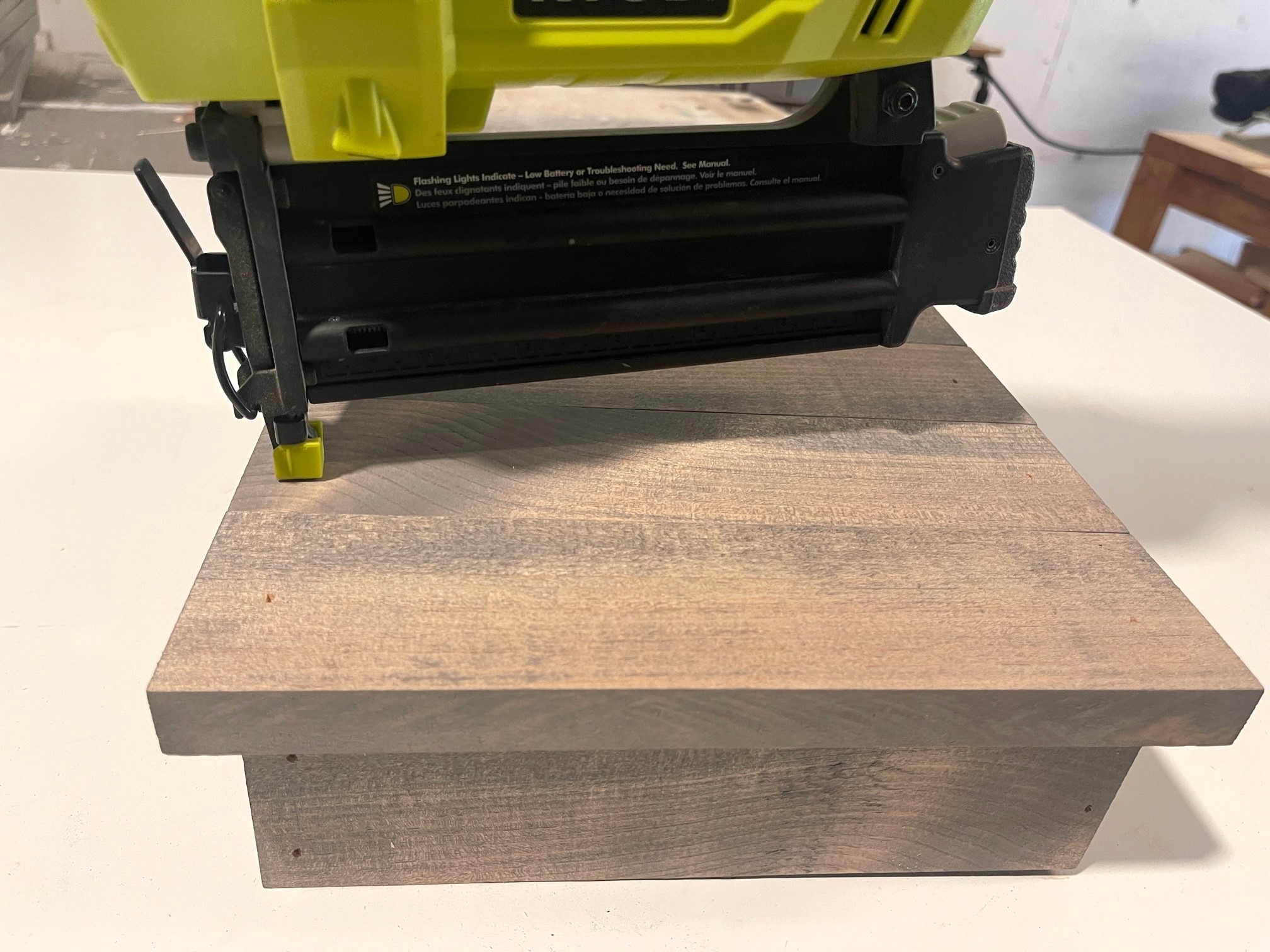 Build the second one following the same steps!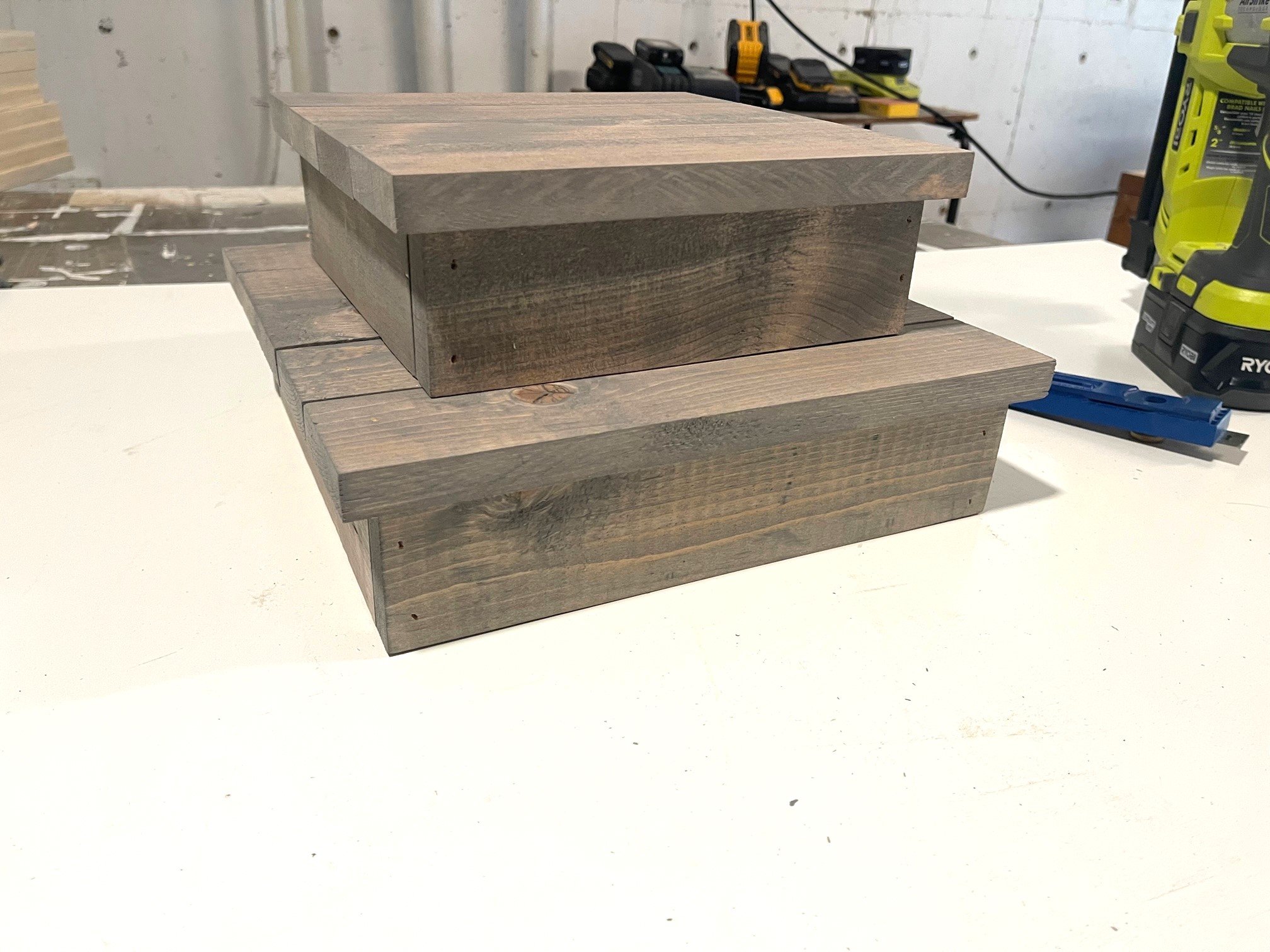 Then stack!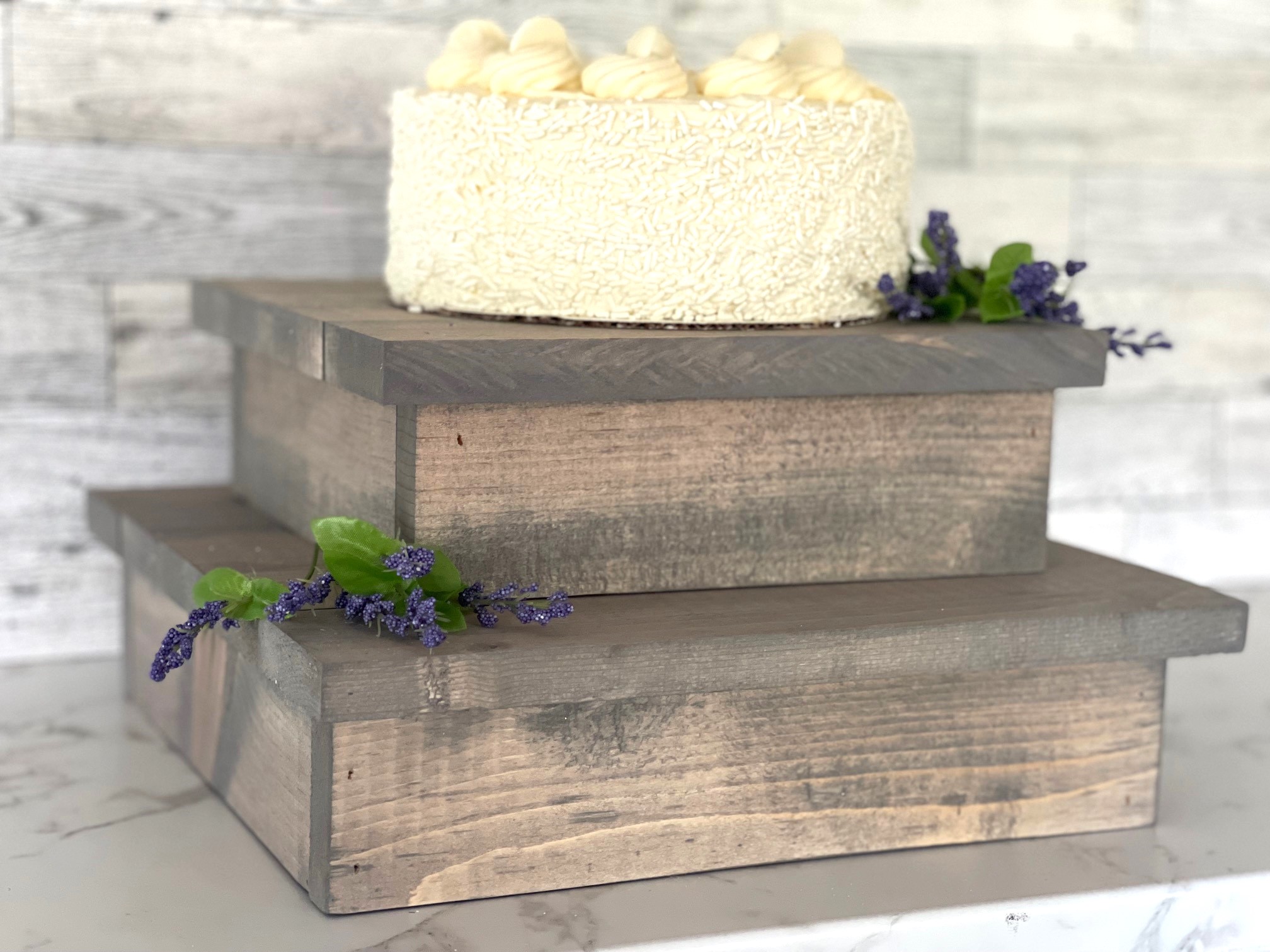 Such a fun and easy way to display a cake for a special occasion!
Free Plans to Build Your Own Cake Stand
Are you ready to build yourself?  Here's the free plans!