Why Choose This 4×4 Wood Pumpkin Tutorial
You have scrap 4×4 pieces to use up
You want a taller pumpkin shape – the 4×4 can be taller than a 2×4 pumpkin shape as it's got more footprint.  Tall is good on a mantle or console to balance artwork, tv or mirror
More of a 3D look, so the pumpkin looks just as plump from the side as it does from the front.
More Variations of Using 4×4 Wood Pumpkins
There's so much you can do with this simple tutorial!  Here's just a few ideas –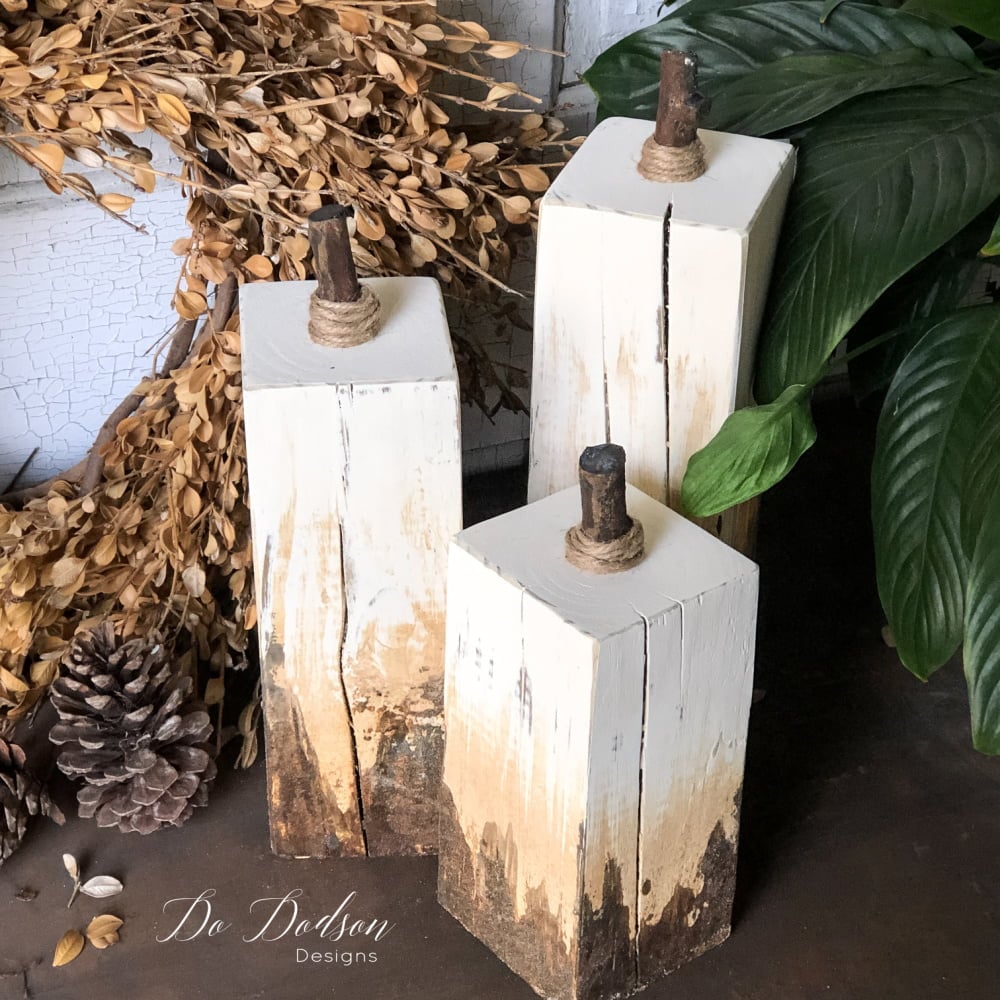 Farmhouse White distressed by Do Dodson Designs
Square Blocks by Modge Podge Designs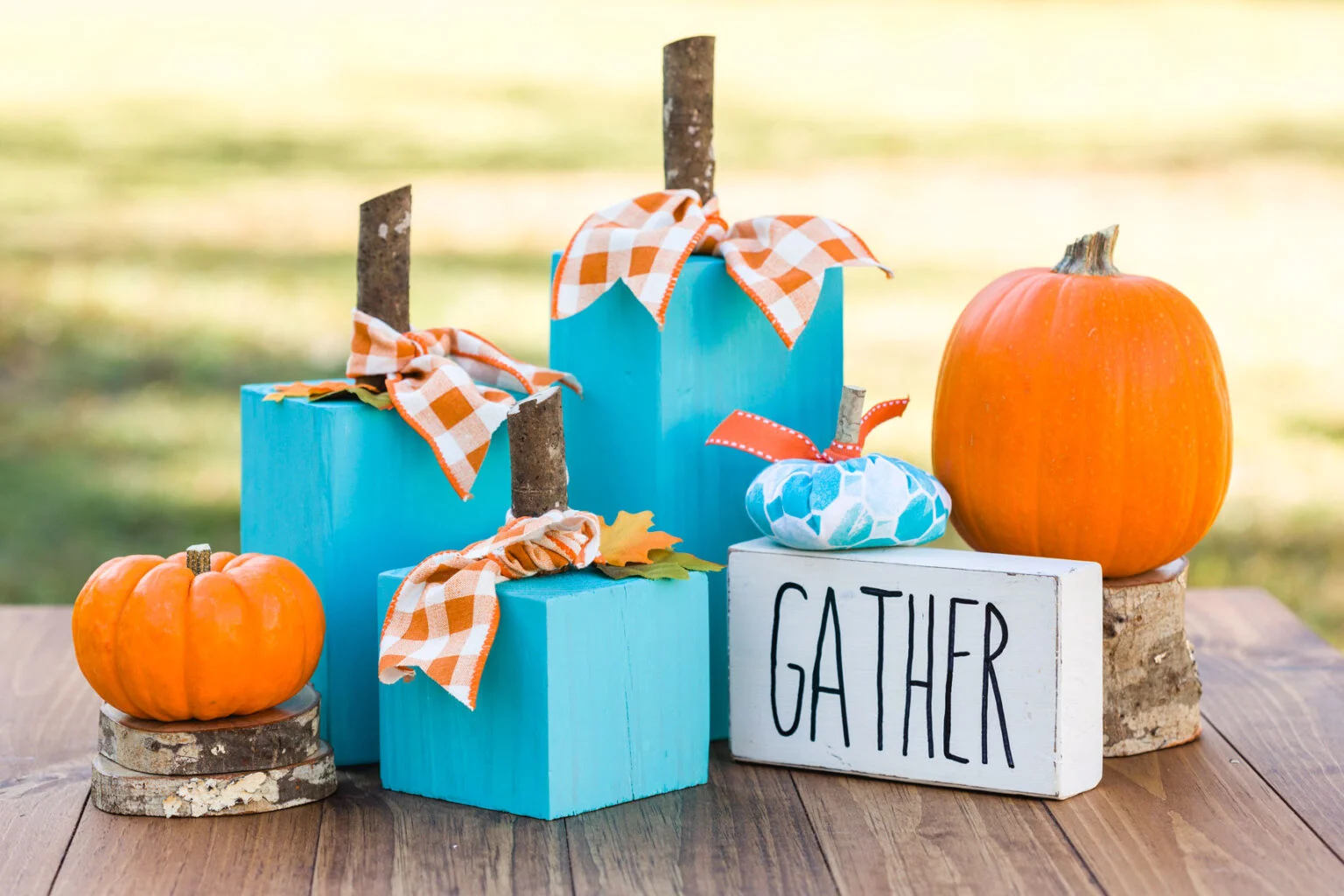 Colorful by Kippi at Home
Rustic by Funky Junk
More Wood Pumpkin Tutorials
If you don't have a 4×4 (or a saw that can cut a 4×4) – we've got TONS more pumpkin tutorials for you (and your scrap wood pile).