Make an easy and inexpensive cupcake display in just a couple of hours!
How I Built this Cupcake Stand
I recommend prefinishing all of the boards.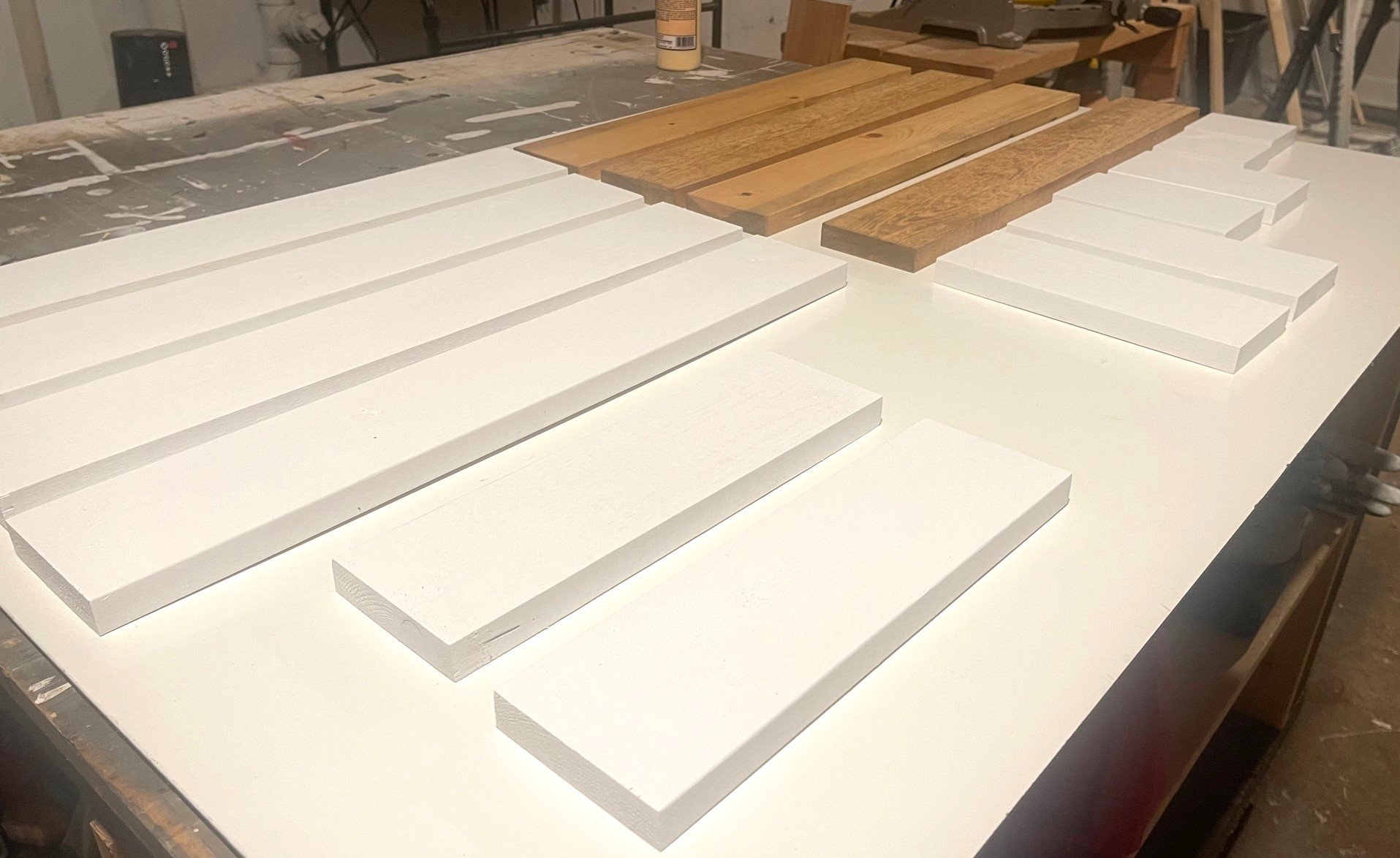 After letting them dry time to assemble.
Using a nailer and glue repeat this process for all 4 "U" shaped pieces.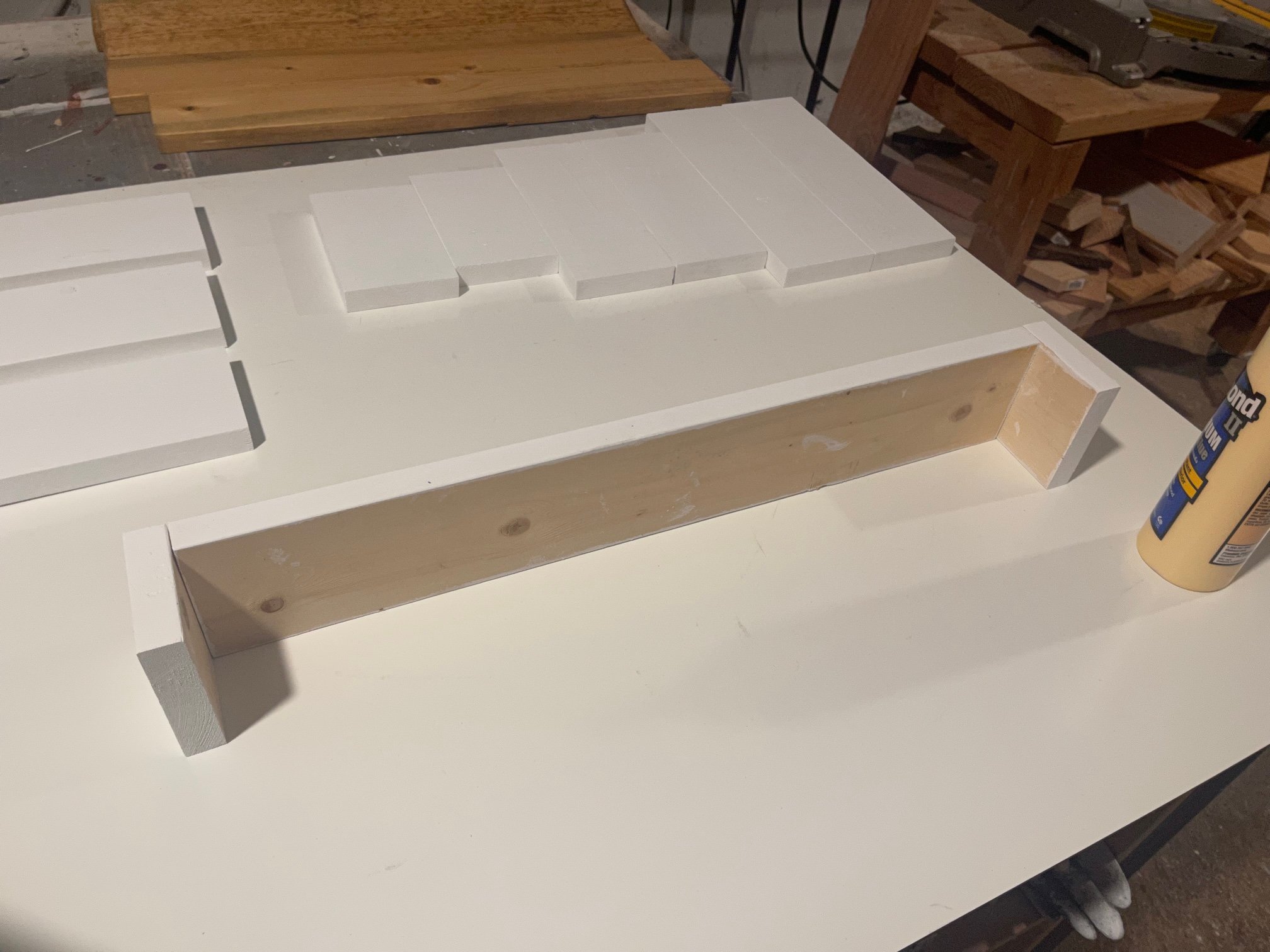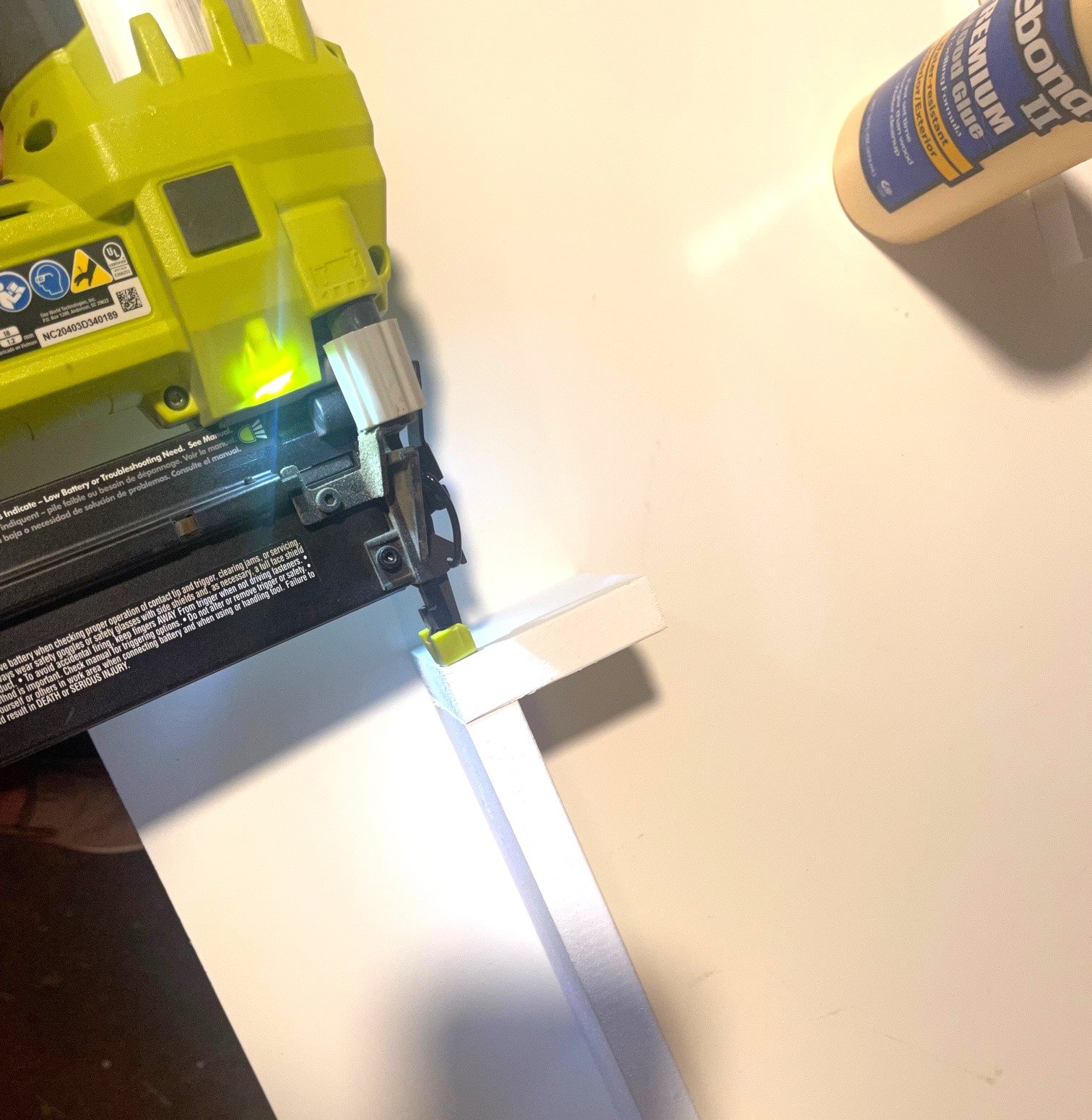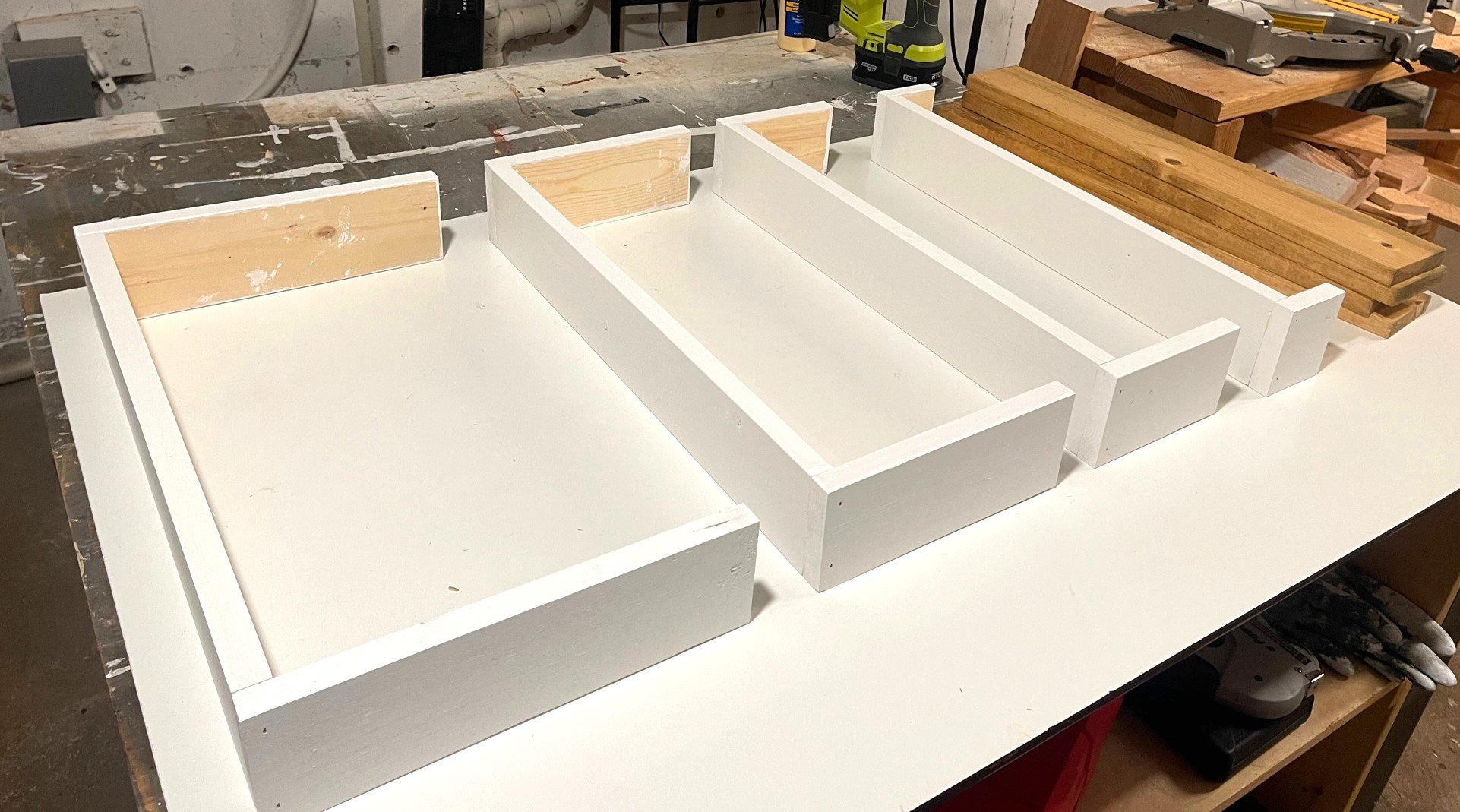 Once all the pieces are nailed, it's time to glue and stack them.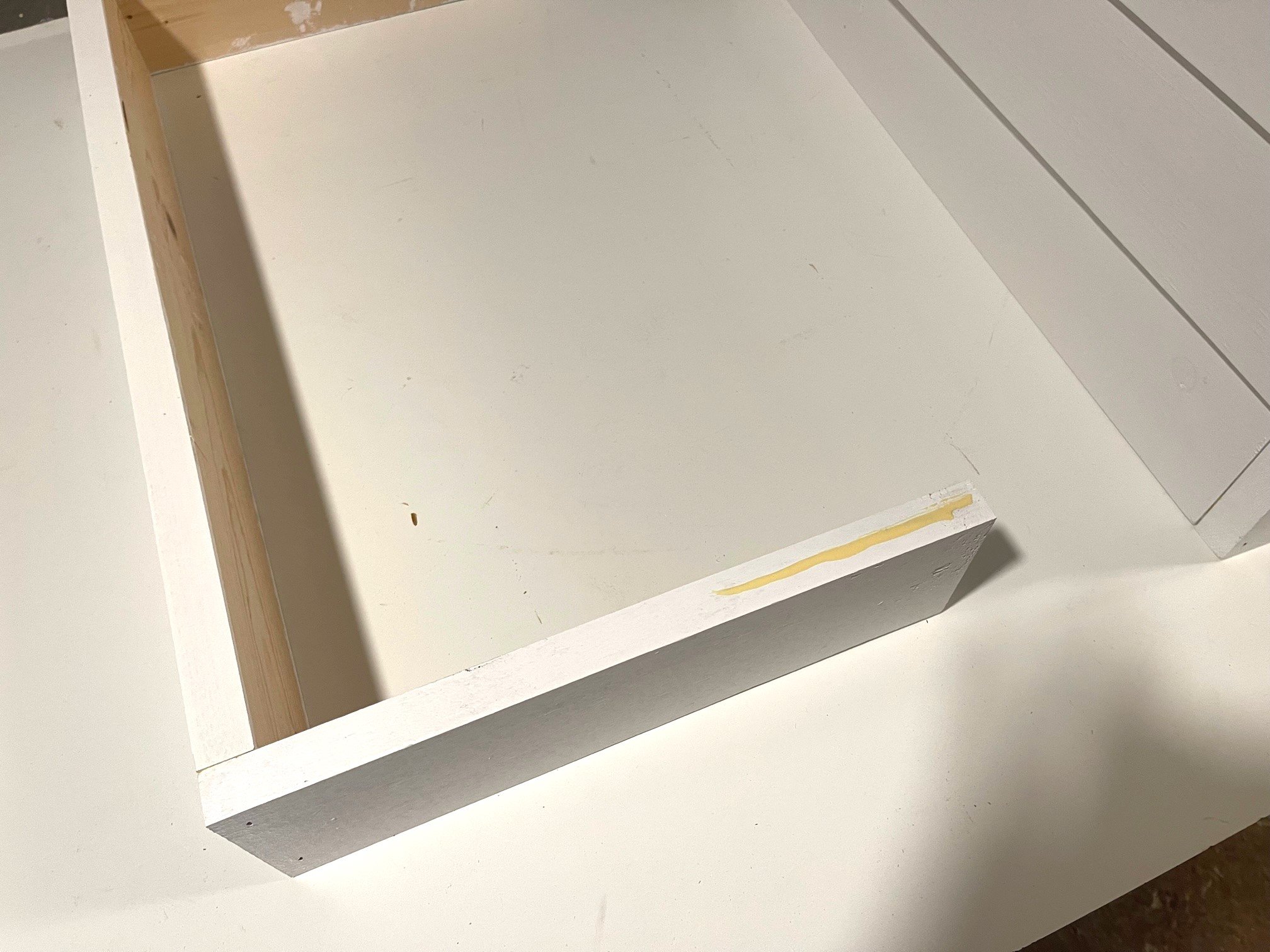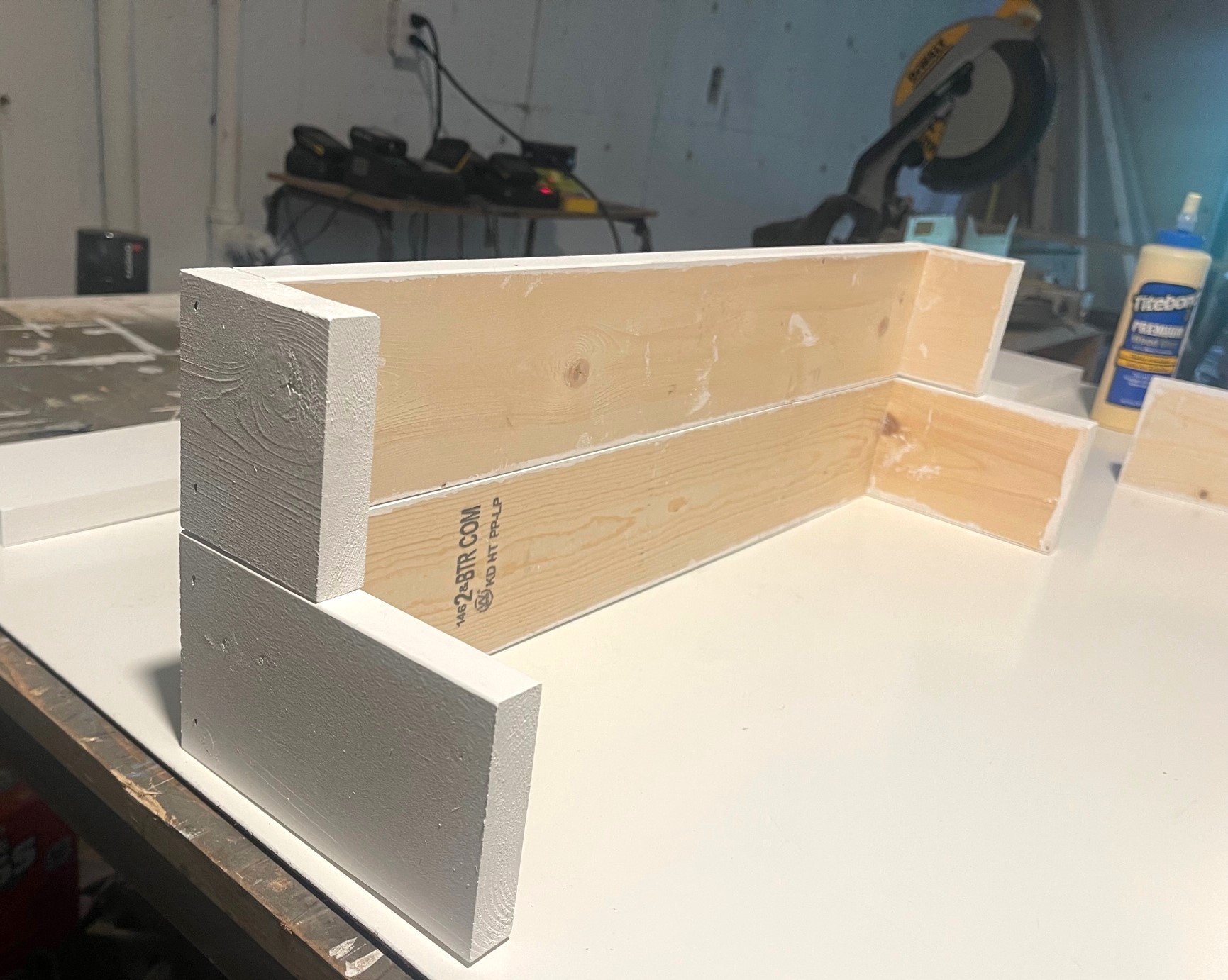 I recommend taking the extra step of further securing the stacked boards with a scrap 1×2, it made it much stronger and secure.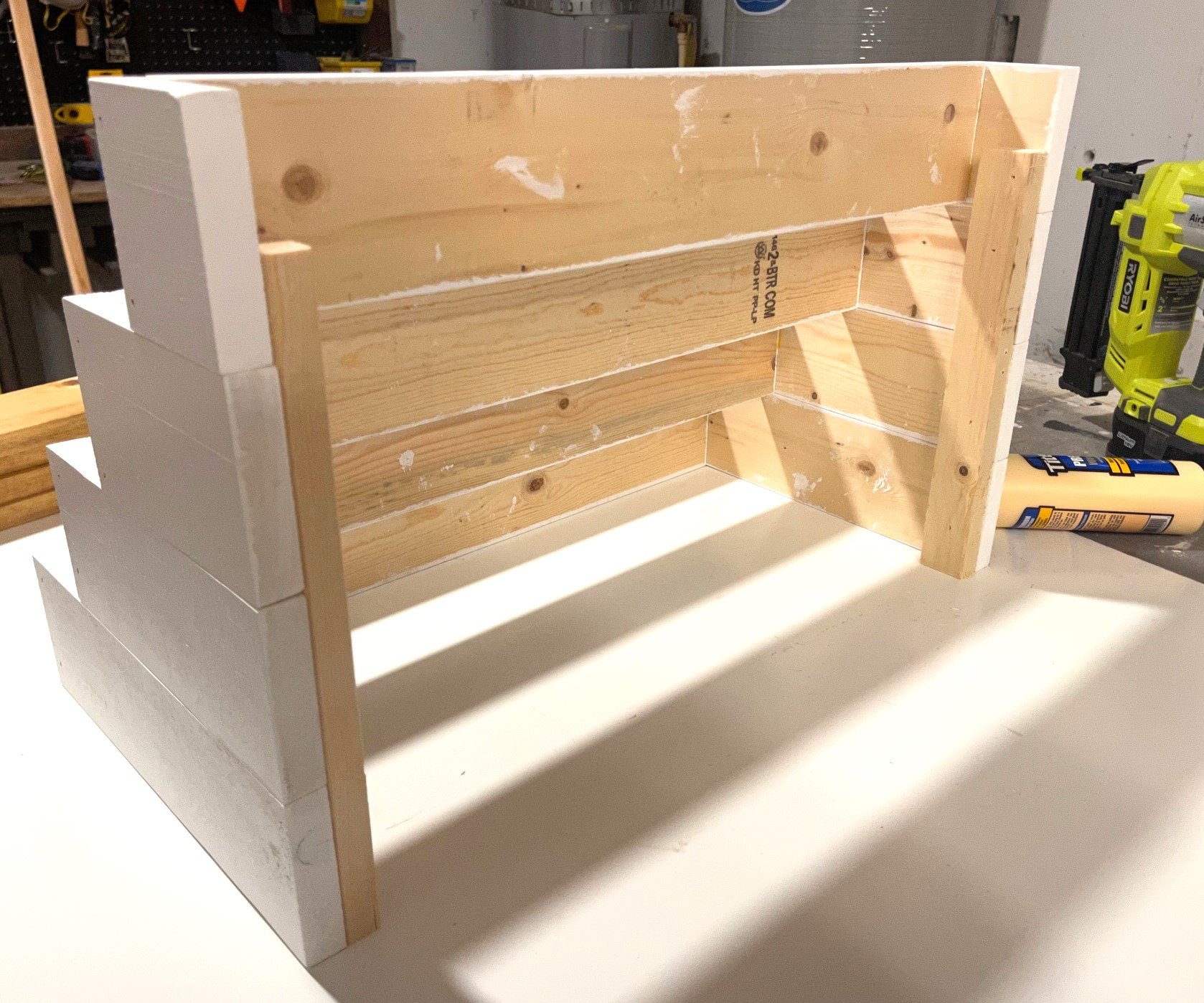 Now add the treads with more glue along the side and back. If you need to secure it more, nail to side edges.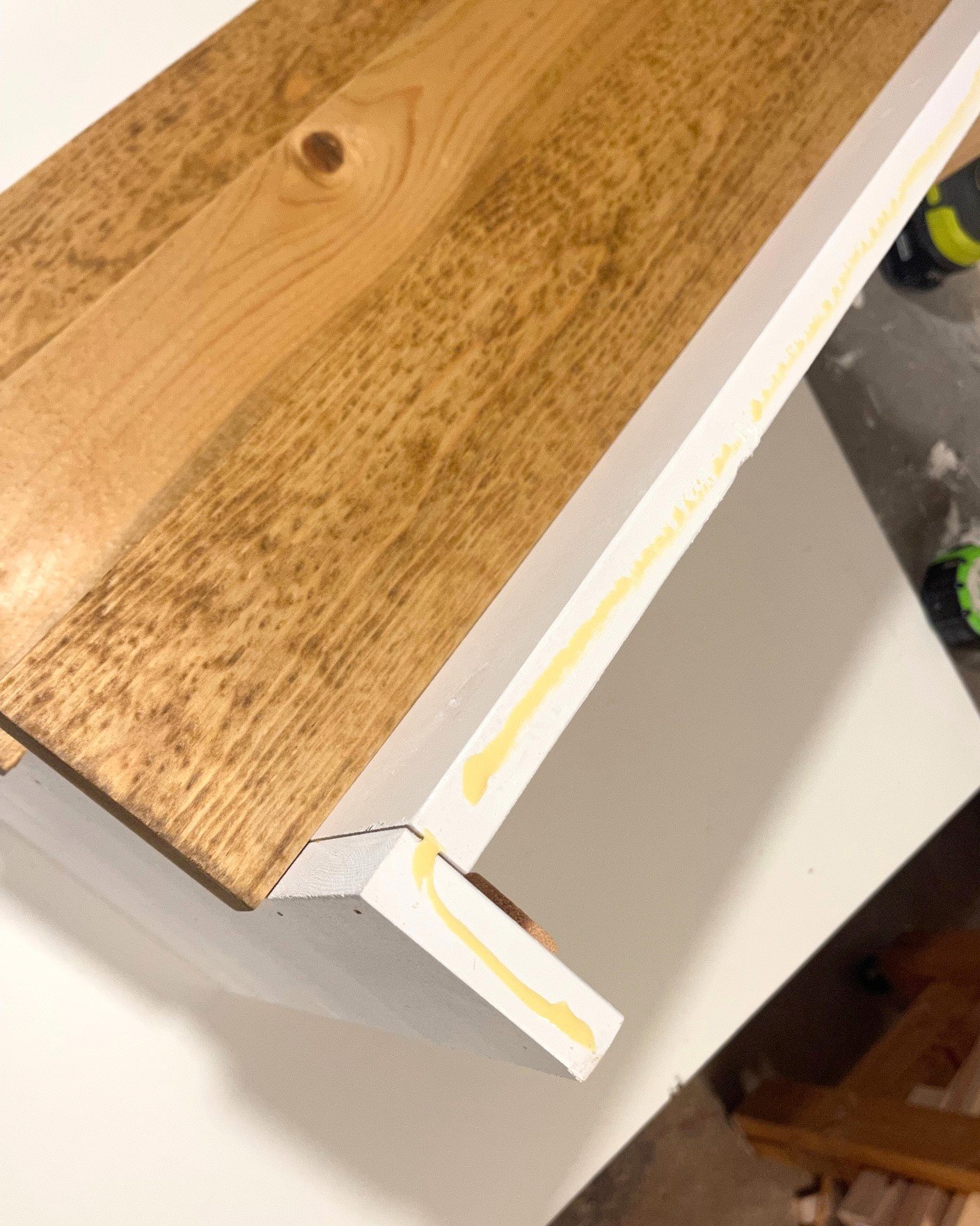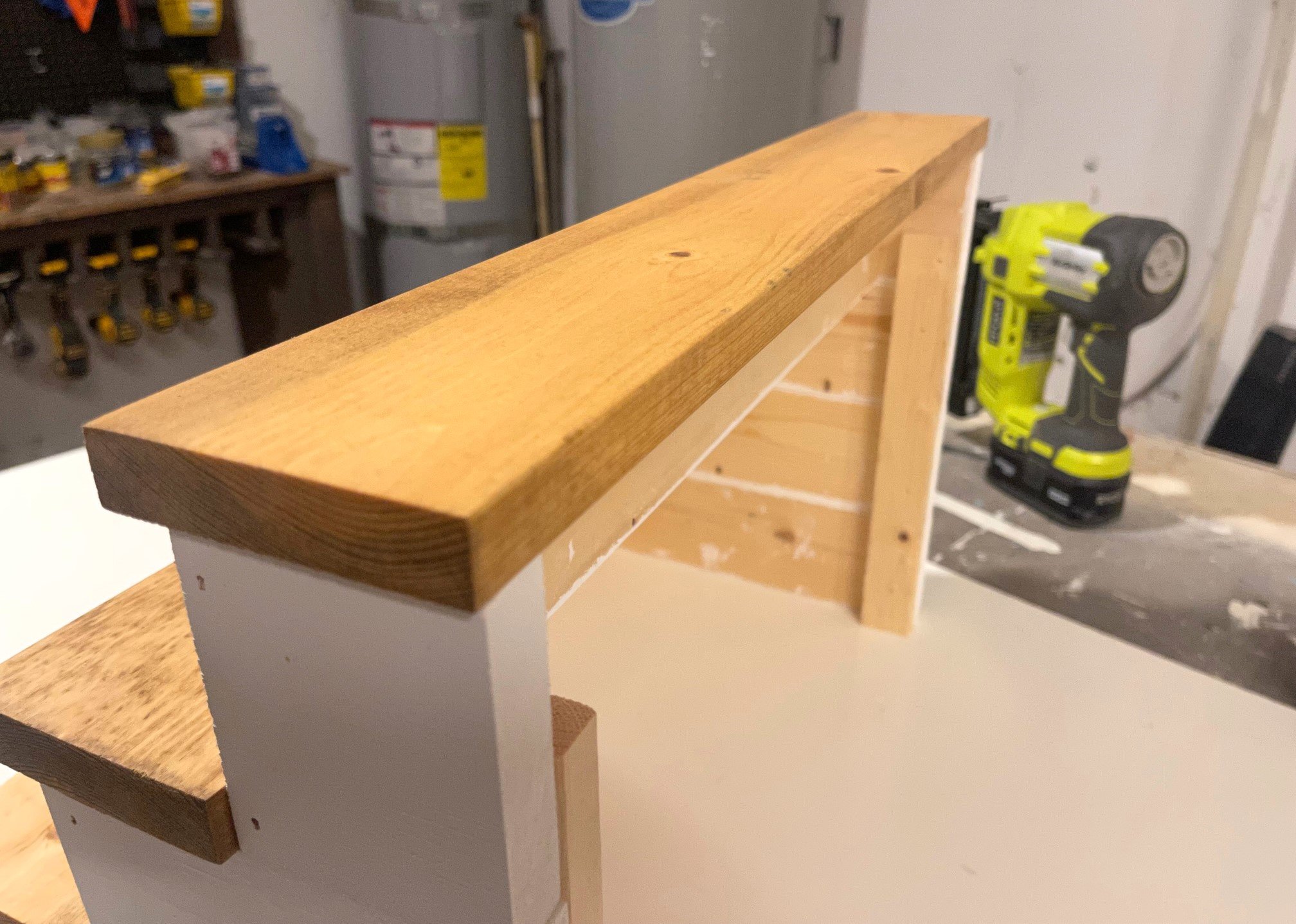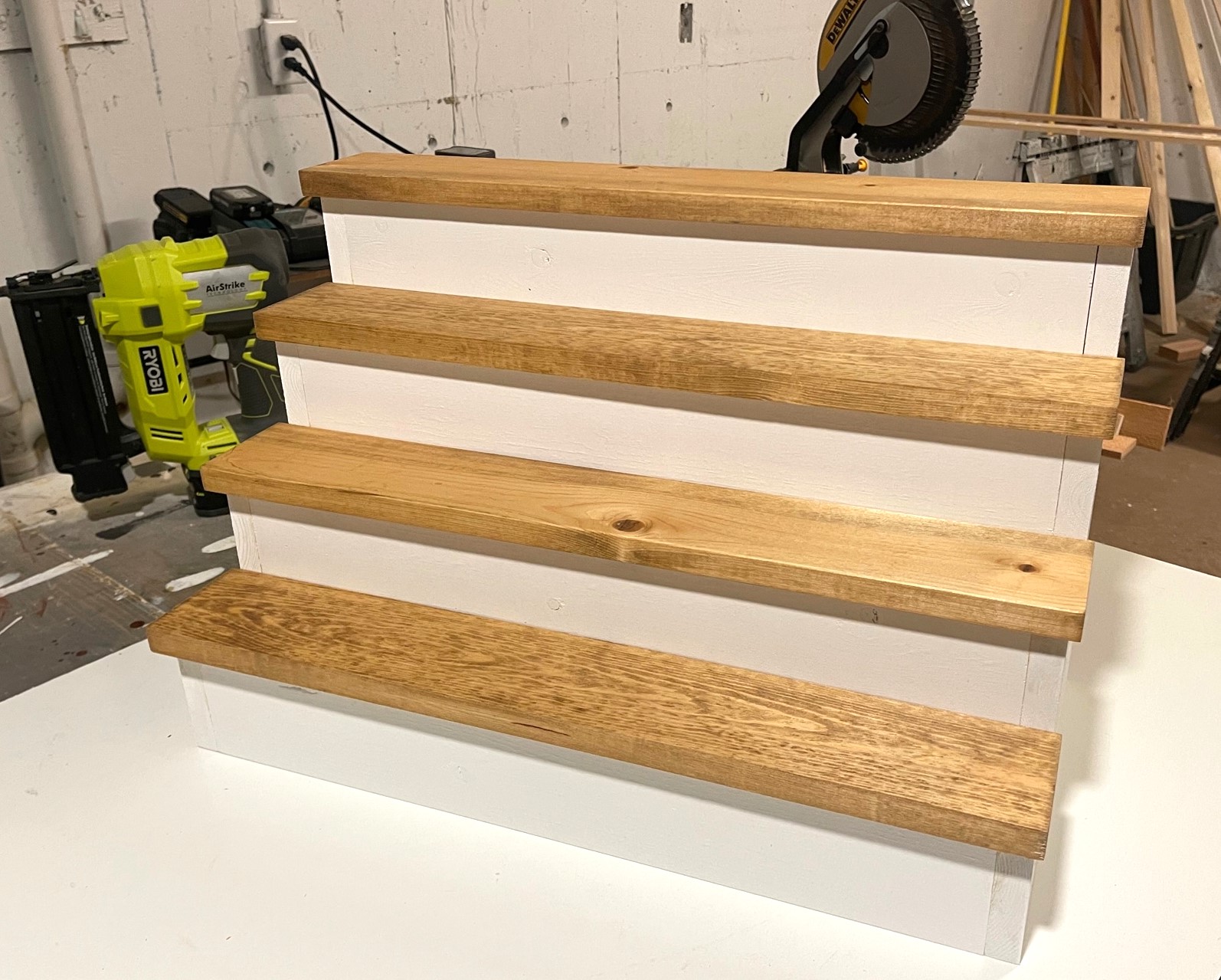 I touched up the paint after assembly and love how it turned out! I think it would also work to transport easily if you omit the glue and just reassemble each time with the 1×2 on the underside and just set the treads. Happy Building!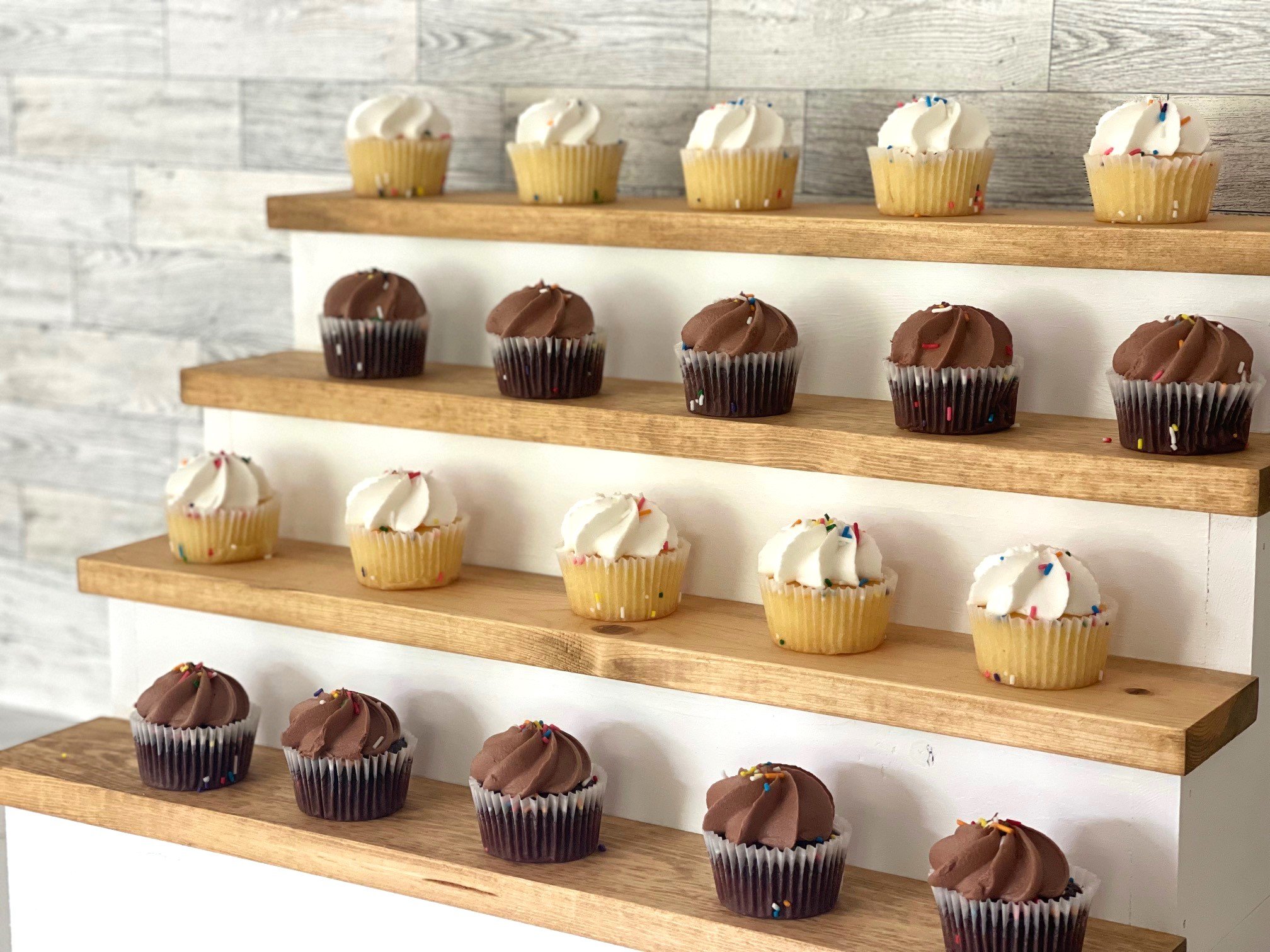 Free Plans to Build Your Own Cupcake Display Stand
Ready to build your own?  The free plans for this cupcake display stand follow.