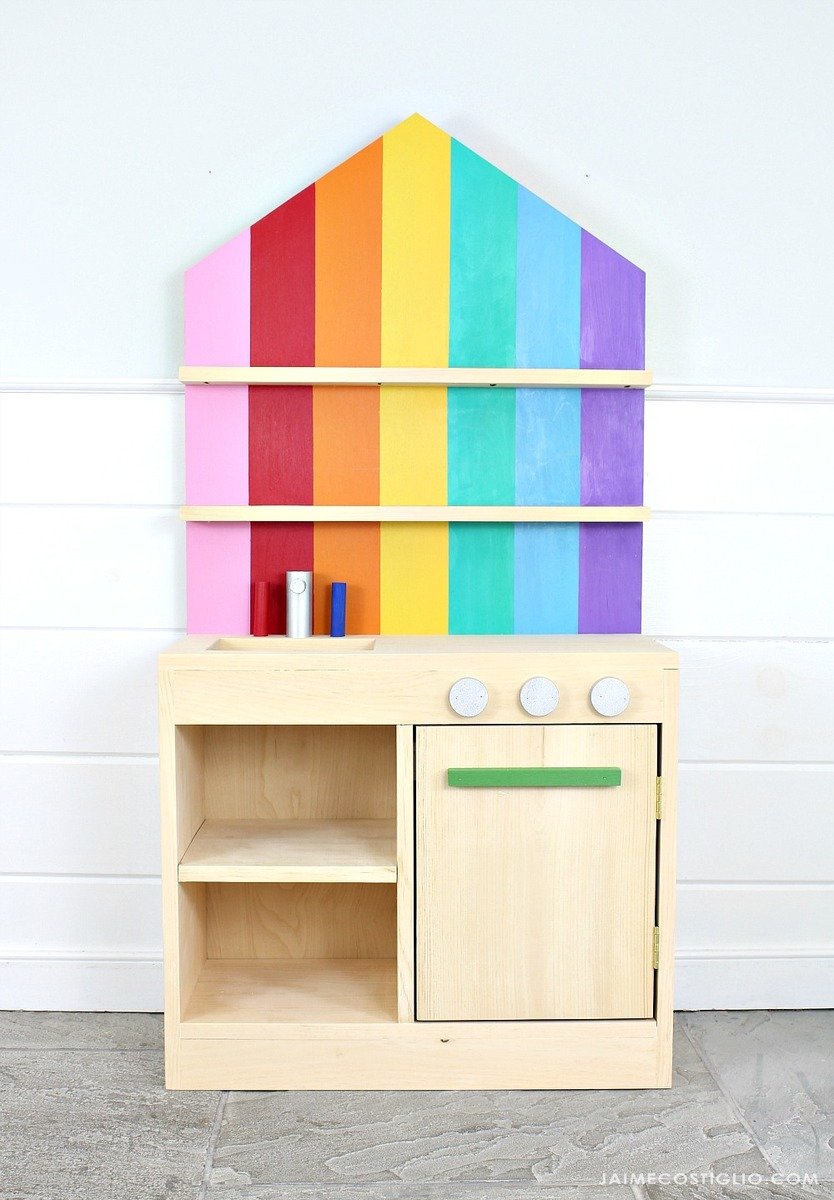 A new, easy to build play kitchen!  The kitchen is just 1×12 boards (the door too) and the back is an off the shelf 24″ x 48″ plywood panel, so no difficult cuts needed.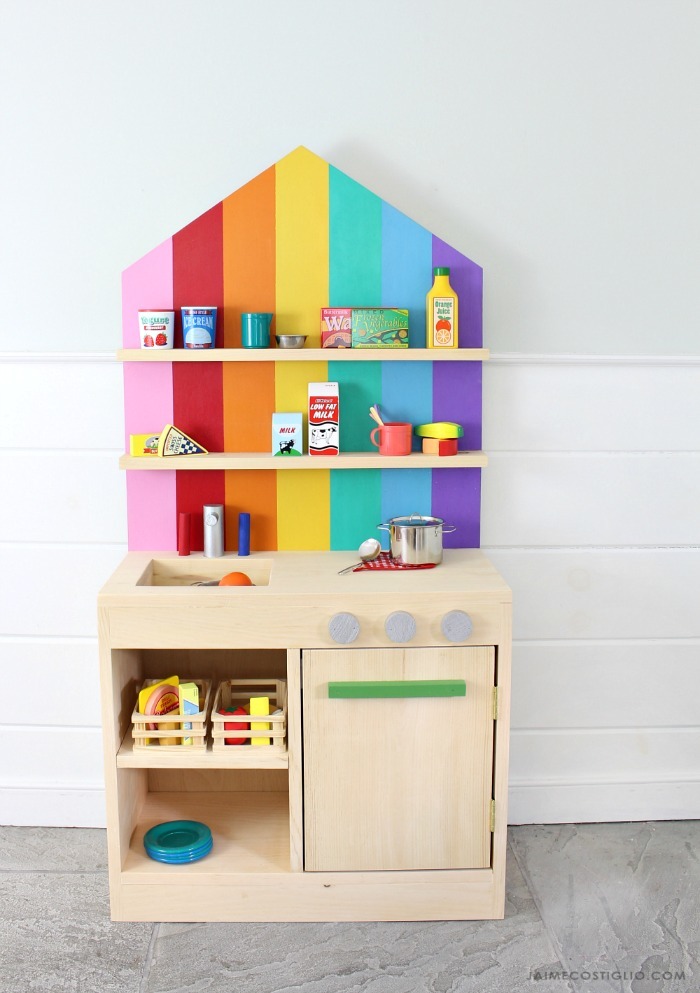 The shelving above is perfect for little play food items.  This one is sized for toddlers or small children.
More Photos and Build Post
For lots more adorable photos, take a second to visit Jaime Costiglio and thank her for her hard work on getting these free plans out to you.
CLICK HERE FOR MORE PHOTOS BY JAIME COSTIGLIO