How I Built this Layered Wood Pumpkin Using Fence Pickets
This project was super easy to make.  You'll just need a jigsaw and a brad nailer or stapler and 1″ fasteners.
I cut the fence pickets to the lengths needed in the cut list.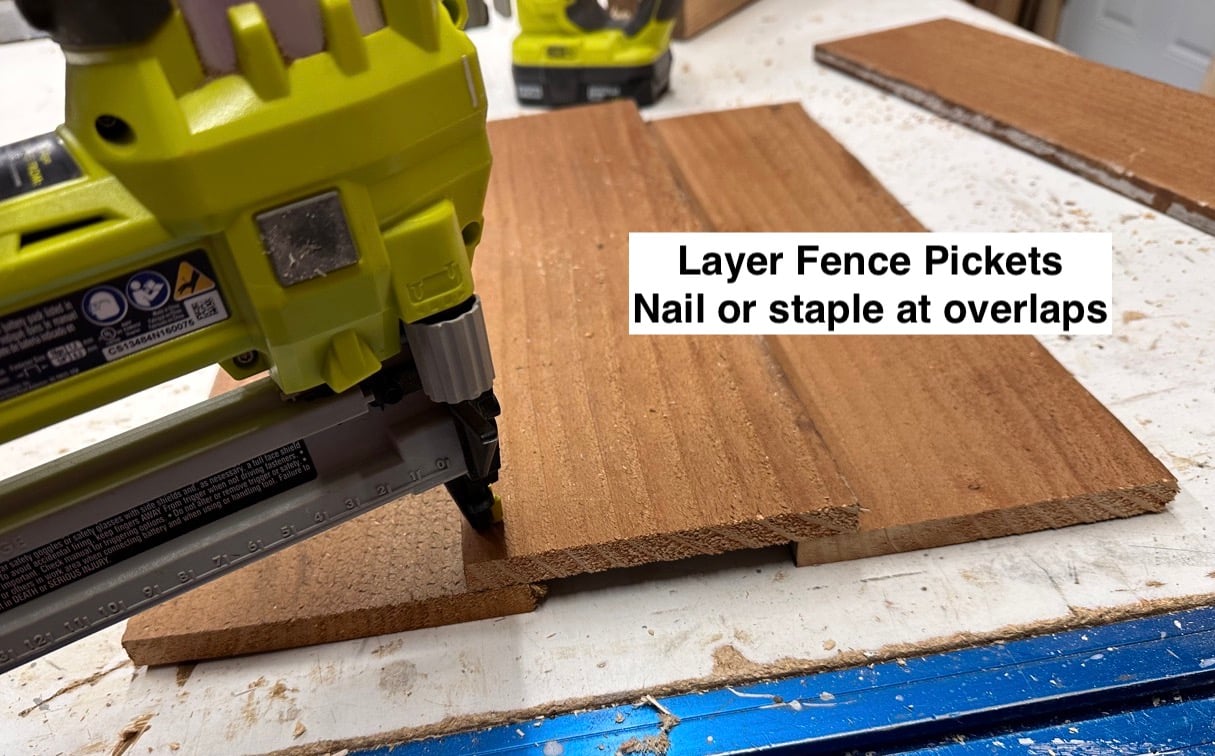 Then I layered the wood pieces, overlapping about 1″ (no need to be super accurate here) and attached with 1″ fasteners and glue.

For the larger pumpkin, I layered five pieces.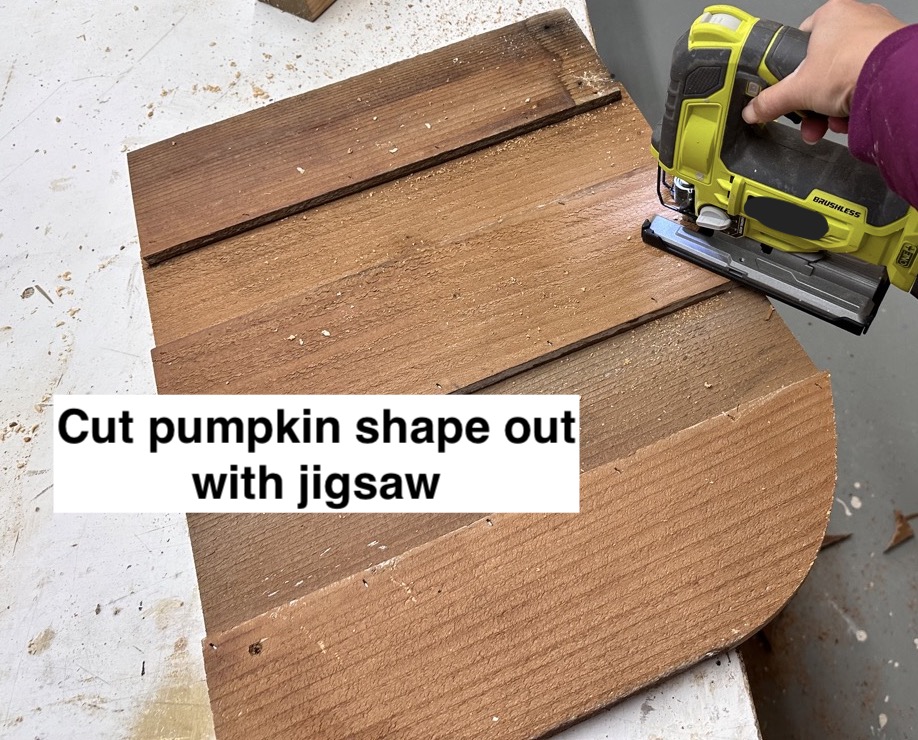 Then I just cut a pumpkin shape out.  No need to stress here – all pumpkins are different shapes and sizes, and you can always cut off more if you don't like the shape.  Just avoid cutting any nails or staples and make sure the jigsaw blade can operate freely and you aren't cutting into your work table.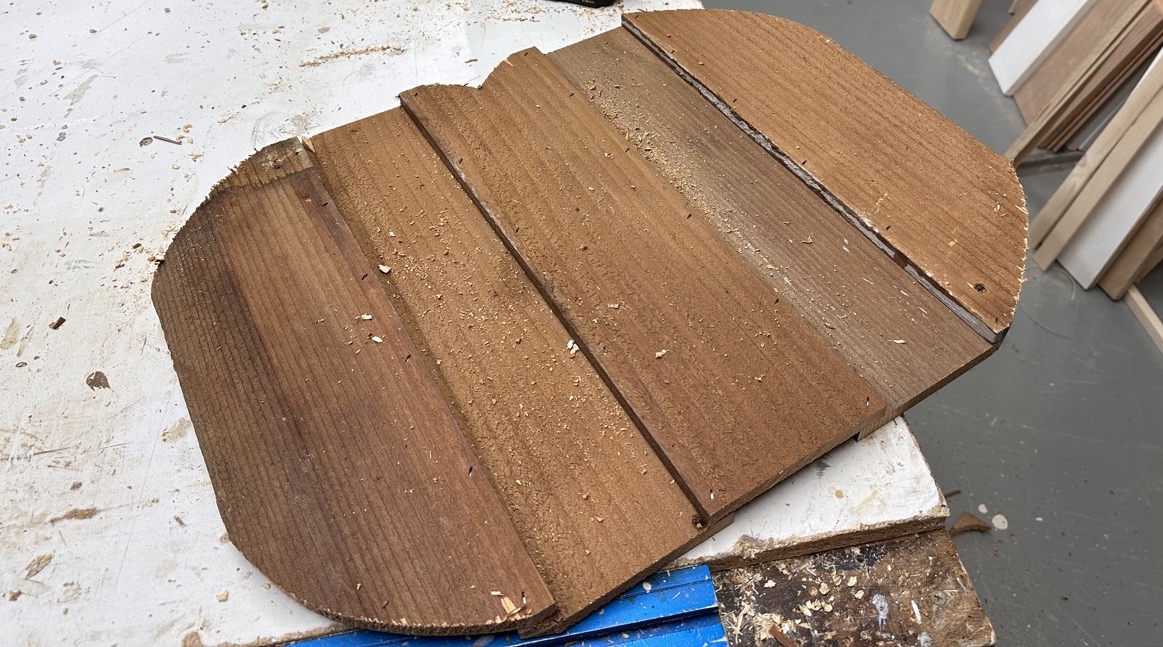 I didn't like this shape, so ended up further rounding the corners and also taking some out at the bottom.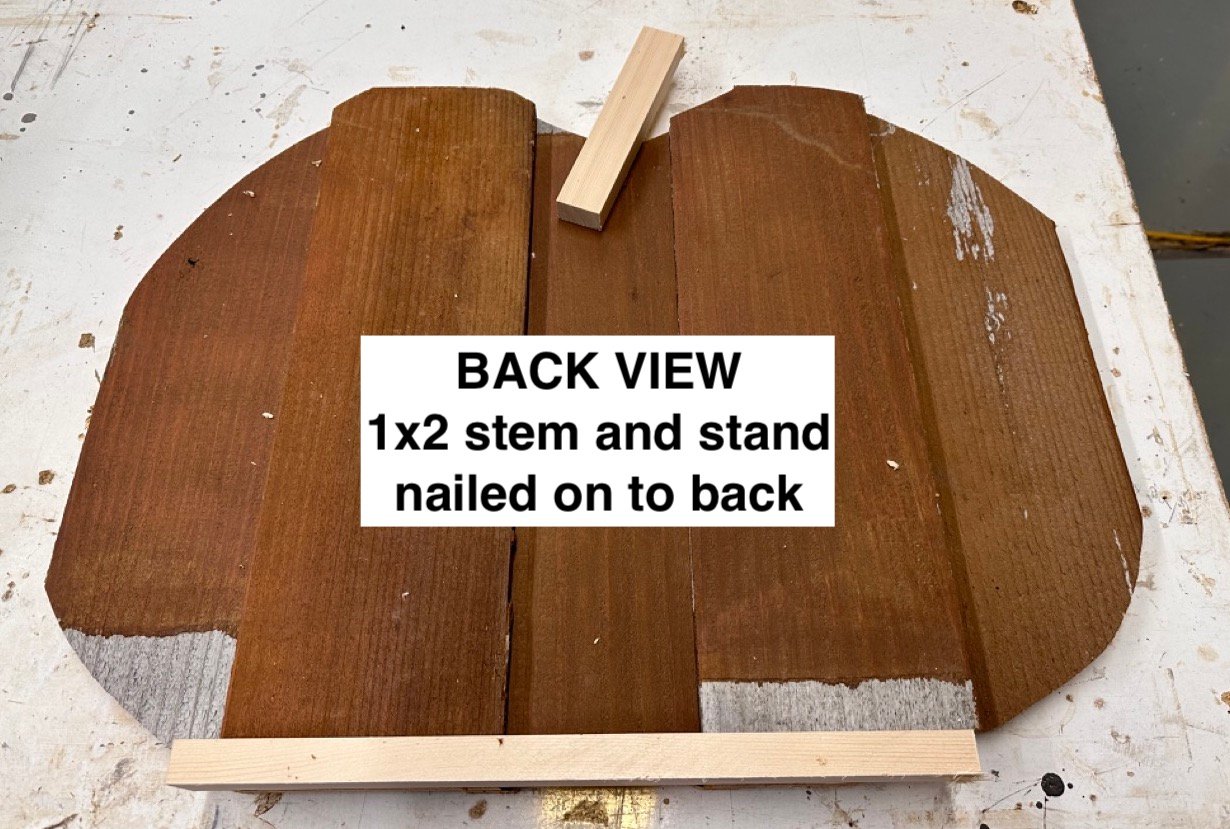 When I was happy with the pumpkin shape, I attached the 1x2s at the bottom to act as a stand and the 1×2 stem.  You'll attach these pieces from the front, through the fence pickets.
What Type of Wood Did You Use?
I used reclaimed cedar fence pickets in the 5-1/2″ width.
Can I Make My Pumpkins out of Pallet Wood?
Yes!  However, pallet wood may be 3-1/2″ wide instead of 5-1/2″ – so you will need more boards to get the width for a plump pumpkin.