What Materials Do I Need?
To build these wood lanterns, you'll need pine or "whitewood" boards for the base, in 1×6, 1×8 or 1×10 sizes (depending on the size of lantern you are building).
For the 3/4″ x 3/4″ pieces, you can buy 3/4″ square dowels online or at most home improvement stores.  If you are building in bulk, it is much less expensive to take a wider width board, like a 1×8 or 1×12, and rip it into 3/4″ strips.  Ripping is not easy for this small of a piece, do not attempt without experience using a table saw.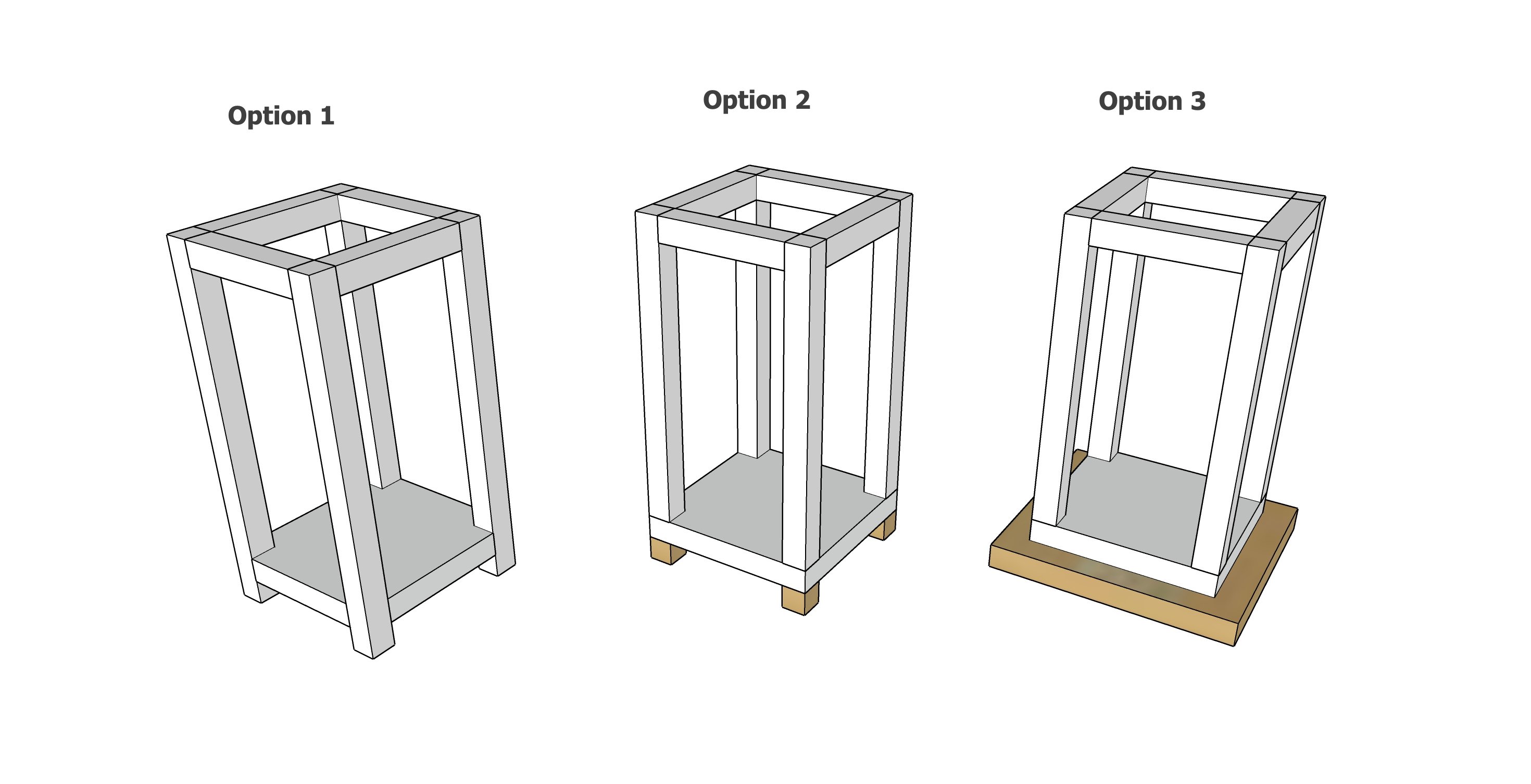 Different Style Bases
This plan include three different style bases, for your personal preference.  Use the cut list that matches your base to build your lantern.